Arriving
at
Space Coast Stadium
in
Viera
,
Florida
in our
last post
from Interstate 95, its time to take a look around.Space Coast Stadium is the
Spring Training
park for the Washington Nationals.
Viera, Florida.
Before the town's construction in 1990, this area that Interstate 95 passed through was known as Cocoa Ranch. The owners decided to break up the ranch for development. Viera is a master planned community that adjacent to Melbourne, Florida. Viera seems to be about suburban as you can get with 58 individual neighborhoods.
Space Coast Stadium
was built in 1994 to act as the Spring Training facilities for the then new Florida Marlins.
You may
remember from my post about
Roger Dean Stadium in Jupiter, Florida
, the Marlins now have Spring Training in Jupiter. Why aren't they still in Viera? In 2002 the Montreal Expos were sold. As part of the deal it was required that Marlins switch stadiums with the Expos putting the Marlins in Jupiter and the Expos in Viera.
Expos?
Not the Nationals. Actually they are the same team having been reformed and renamed in 2004 as the Washington Nationals. Which catches us up to the current day, The park
seats 8100
fans and takes its name, like the rest of the region, from the history of NASA on the Central Florida Coast. When Spring training is over the park becomes home to the minor league Brevard County Manatees as well as occasionally serving as home field for the Nationals of the Gulf Coast League.
Songs About Fireworks
Happy Independence Day
to my fellow Americans. As I suspected, Space Coast Park hosts a Fourth of July Fireworks Show. Lets go!
Our musical
selections this week are all songs related to fireworks. In many ways, fireworks are like Americans: so fun, so dangerous, so loud, and so colorful!
Our set begins
with a classical piece that hearkens back to Colonial Era England. In 1749, George Handel was contracted to compose a musical score to accompany a firework show that was being put on for King George II. The show was held on April 27, 1749 in London's Green Park. celebrating the end of the War of the Austrian Succession and the signing of the Treaty of Aix-la-Chapelle in 1748.
Interestingly,
Music for Fireworks,
whose overture we feature here was originally written to include violins.The producer of the fireworks show, Duke John Mantagu insisted that the strings be removed as the King had a preference for wind instruments and drums. Handel argued the point, but ultimately complied. Regardless, the piece entered the classical canon as one of Handel's most famous pieces, often paired with his other famous outdoor composition,
Water Music
, in recordings.
Indoor Fireworks
by Elvis Costello shares a similar tempo to Handel's piece so it bridges the musical transition from classical to more modern music. The song itself is a classic bit of the Elvis Costello wordplay that makes him one of my favorite songwriters.
Indoor Fireworks
symbolize a burning out of a fiery relationship, that still enjoys a spark in the bedroom.
Going back
to 1929, our next track is a song recorded only once by Louis Armstrong and his Hot 5. The rocord was made in Chicago and it is the the uptempo number
Firecracker
.
Louis Armstrong
gets followed up by an obscure track from an obscure album. Chet Bolin was a little known Philadelphia musician who recorded an album in the 1980's that went largely unnoticed. It was yeas later, in 2007, when community radio station WFMU ran a series called
The 365 Project
on their blog that showcased obscure audio track every day, Frequently these were thrift store LPs available for free download. Chet Bolin's album
All American Masher
was posted on October 11 and on it was the song
Boom Boom
, our next track.
The Chet Bolin
track gets followed by an even more obscure track. When mash ups were first happening, a collection called Divas Of Joy was posted online. Our next track is a mash up from that collection between Joy Division and Katy Perry called
joy division vs katy perry-Means To A Firework
. Good luck finding a copy of this one, as it looks like it has been pulled down from most hosting sites.
Our next cut
is far more readily available. It is also one of the most famous blues songs of all time. John Lee Hooker's
Boom Boom
. It is followed by another song from England. This time it the song
Rocket from a Bottle
, from the XTC album
Black Sea.
It would be
an oversight to have a list of firework songs without including one of the most iconic songs to mention fireworks. The title of this Starland Vocal Band hit also gave the world a new phrase for an midday sexual tryst,
Afternoon Delight
.
A metal firecracker
is a slang term for a musician's tour bus. Alt-Country favorite Lucinda Williams sings of a love affair that is now over but was consummated on the bus with her song
Metal Firecracker
.
Keep Sending Me Black Fireworks
comes to us from the band Of Montreal, who are not of Montreal at all, but rather from Athens Georgia. The song is a psychedelic love song from the bonus disc on the band's 7th album,
Sunlandic Twins
It compares love to black fireworks, you can feel the energy, but you cannot see it.
The next track
randomly appeared on my music player. I am not sure where it came from, but I like it. Laura Cantrell gives us a torchy folk cover of the Elvis Costello song
Indoor Fireworks
that appears as a sort of reprise on the playlist.
Finally
this week we have a song that was offered on the music blog
Cover Lay Down
. It is another folky female cover. This time it is the Ryan Adam song Firecracker being performed by Janelle Daddona.
Overture From The Royal Fireworks - Strings&Trumpet (Handel)

Classical Requests

BMP Classical Grand Entrance

1:22
Indoor Fireworks

The Very Best Of Elvis Costello

Elvis Costello

4:09
Fireworks

The Complete Hot Five & Hot Seven Recordings

Louis Armstrong

3:10
LINK Boom Boom

All American Masher

Chet Bolins

2:53
joy division vs katy perry-Means To A Firework

Divas Of Joy

Oki

4:14
Boom Boom

Martin Scorsese Presents: The Blues

John Lee Hooker

2:32
Rocket From A Bottle

Black Sea

XTC

3:31
Afternoon Delight

Have A Nice Decade- The '70s Pop Culture Box Starland Vocal Band

3:50
Metal Firecracker

Car Wheels On A Gravel Road

Lucinda Williams

3:30
Keep Sending Me Black Fireworks

The Sunlandic Twins

Of Montreal

3:28
Indoor Fireworks

Laura Cantrell

4:19
Firecracker

Janelle Daddona

2:45
W
atching
the fireworks, I remember the that America was founded as a bunch of rebels and traitors, but we showed the world that a nation can survive by the rule of the common man.That is pretty cool and it IS something to be proud of. Have great 4th, everyone! Enjoy!
Route 66:
0 Miles/1 State/1091 Tracks/391 Videos/42 Posts
Highway 101:
25 Miles/2 Countries/1 State/696 Tracks/418 Videos/32 Posts
Interstate 95:
200 Miles/1 State/121 Tracks/183 Videos/18 Posts
Don't Miss Out On an Old Highway Note. Subscribe Now! It is free and new notes will be emailed to you auto-magically!
To subscribe to Old Highway Notes by email, enter your email address:
Delivered by
FeedBurner
And Now A Word From Our Sponsor...
If you like what you have read here I'd like to ask you a favor.

If you purchase any item on Amazon after you link to them in the little Amazon search window below, I will get a little something from them. It doesn't cost you any extra and I cannot see what you have purchased. With your help, I can keep the show on the road for you.
Thanks!
To read more Old Highway Notes,
choose an off ramp and click on the highway sign: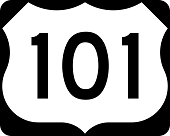 Be social, Get more info, View our YouTube playlist
It has new items every week themed to that weeks post!