~The Early days and Hard Times in the 1920's and 1930's/
~The Golden Era of the the 1940's and 1950's
~The Decline and Revival from the 1960's to the present
Illinois
~Concerning the UFO Sighting Near Highland, Illinois/Sufjan Stevens: Illinois Track One
~The Black Hawk War, or, How to Demolish an Entire Civilization and Still Feel Good About Yourself in the Morning, or, We Apologize for the Inconvenience but You're Going to Have to Leave Now, or, 'I Have Fought the Big Knives and Will Continue to Fight Them Until They Are Off Our Lands!/Sufjan Stevens: Illinois Track Two
~A side trip through time: The Columbia Expostion and World Fair Of 1893
~Come On! Feel the Illinoise! (Part I: The World's Columbian Exposition – Part II: Carl Sandburg Visits Me in a Dream)/Sufjan Stevens: Illinois Track Three
~John Wayne Gacy, Jr./Sufjan Stevens: Illinois Track Four
~Jacksonville/Sufjan Stevens: Illinois Track Five
~A Short Reprise for Mary Todd, Who Went Insane But for Very Good Reasons/Sufjan Stevens: Illinois Track Six
~Decatur, or Round of Applause for Your Stepmother!" and Track Eight "One Last 'Whoo-Hoo!' for the Pullman/Sufjan Stevens: Illinois Track Seven and Eight
~Chicago/Sufjan Stevens: Illinois Track Nine~Casimir Pulaski Day/Sufjan Stevens: Illinois Track Ten
~Rock River Valley, Superman, Peoria and Drones/Sufjan Stevens: Illinois Tracks Eleven to Fourteen
~Wasps and Zombies/Sufjan Stevens: Illinois Tracks Fifteen to Eighteen
~Celebrate The Few, Celebrate The New. It Can Only Start With You/Sufjan Stevens Illinois Tracks Nineteen to Twenty Two
Chicago: Background
~Pre Electric Chicago Blues Pt 1
~Pre Electric Chicago Blues Pt 2
~Pre Electric Chicago Blues Pt 3
~Down On Stovall's Plantation/I Can't Be Satisfied/Muddy Waters: Part 1
~The Real Folk Blues and Electric Mud/Muddy Waters: Part 2
~Whats The Matter With The Mill? 1969-1975/Muddy Waters: Part 3
~Hard Again/Muddy Waters: Part 4
~You're Gonna Miss Me When I'm Gone/Muddy Waters: Part 5
Rudolph The Red Nosed Reindeer
~Born in Chicago/Rudolph The Red Nosed Reindeer Part 1
~Television Fame And Commercial Success/Rudolph The Red Nosed Reindeer Part 2
~Going Down In History/Rudolph The Red Nosed Reindeer Part 3
~Origins and New Years Eve With The Grateful Dead/The Blues Brothers Part 1
~The Blues Brothers Movie/The Blues Brothers Part 2
~The House Of Blues/The Blues Brothers Part 3
~Blues Brothers 2000/The Blues Brothers Part 4
Chicago: On The Road
Don't Miss Out On an Old Highway Note!
It is
free
and new notes will be emailed to you auto-magically!
To subscribe to receive Old Highway Notes by email, enter your email address in the window below:
Delivered by
FeedBurner
And Now A Word From Our Sponsor...
If you like what you have read here I'd like to ask you a favor.

If you purchase any item on Amazon after you link to them in the little Amazon search window below, I will get a little something from them. It doesn't cost you any extra and I cannot see what you have purchased. With your help, I can keep the show on the road for you.
Thanks!

You Can Give me a Karma Donation Via PayPal
Keep Traveling!
To read more Old Highway Notes,
choose an off ramp and click on the highway sign: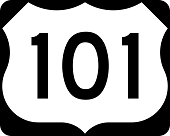 Be social, Get more info, View our YouTube playlist and more
It has new items every week that are themed to that weeks post!