This is a Multi Part Post:
Hello and welcome
back to Old Highway Notes. We have finally moved forward in our exploration of
Chicago music
far enough that we can begin to dig into the big mountain of music that falls under the umbrella of Chicago blues.
Most people would know
that blues music originated in the deep South. Some say it derived from the call and response songs of the slaves working in the fields. Others say that it was derived from song styles learned in black churches in the South. However the blues developed, by the time jazz was gaining American attention the blues was growing up alongside it. In the early years of the 20th century, Jazz was developing in New Orleans and beginning its spread northward and to the rest of America and the blues were developing as an acoustic folk music in the more rural areas of the South. Legendarily, the blues would be the music you would hear in black jukejoints set back from the highway on a Saturday night.
In the early days
the music wasn't called blues. It was just rural folk music of the South. It was mostly not transcribed and was just learned by hearing and copying in the grand folk music tradition. When recordings of this music began to be made in the 1920's, racist America needed to know that the record they were considering purchasing was made by a white person. The records called that music "country", but when the music was performed by a black performer the terms "race records" and "blues music" began to be used to indicate the color of the performer Many of the records called Blues in the early days were called so because of black musicians though the music itself might have been jazz or vaudeville styles of songs.
The popularity of jazz
music in the 1920's meant that promoters of early recorded music began to identify the Jazz race records and the blues race records slightly differently with the jazz records more likely to have crossover appeal with white audiences. Eventually the blues form began to crystallize into 8 or 12 bar versions of songs that often had an AAB rhyme structure and a call and response lyrical style.
In Chicago in the 1920's
as Jazz was beginning to be recorded there was also an emerging blues style, as usual, brought forward by transplants in the great migration. The style was a acoustic and similar to the delta style, but it expanded the sound. a bit. This explanation from the Rolling Stones fansite
Timeisonourside.com
sums it up well:
In between the first generation of Mississippi Delta acoustic blues players of the late 1920s and early '30s (Charley Patton, Skip James, Son House, etc.), and the great electric Chicago blues artists of the late 1940s and '50s (Muddy Waters, Little Walter, Howlin' Wolf, etc.) - many of whom emigrated to Chicago from Mississippi as part of the massive emigration patterns of Afro-Americans that moved from the South to northern cities after World War II -, was a generation of musicians that played what is often styled acoustic Chicago blues. This era of blues music represented an evolution from straightforward acoustic Delta or Piedmont blues (which was a blues singer alone with his acoustic guitar), in that it often involved a trio (acoustic guitar, acoustic bass and piano, for example) and musicians that had recently emigrated to Chicago, who built on their original styles with a new urban energy and lighthearted, city-slanted lyrics, thus anticipating the great Chicago blues artists of the 1950s, but without the electrification and the drums.
Among the pre-eminent artists of this era and style are Tampa Red, Kokomo Arnold, Sonny Boy
(John Lee) Williamson, Robert Nighthawk, Washboard Sam, Willie Dixon, Scrapper Blackwell, and, of course, Big Bill Broonzy.
I will admit this
is an area of musical history that I am relatively uninformed of and my collection was lacking tracks from many of the artists mentioned. None the less, lets charge forward and see what we have to add to the playlist this week, I will focus on the artist mentioned in the quoted article. As I open the internet archive to take a peak at what they have to offer on these artist I find a gold mine of of material to add to my collection, my playlist, and to share with you my readers. This may take a few posts so lets do this thing.
Born in Smithville, Georgia
before moving to Tampa Florida as child, Husdon Woodbridge aka Hudson Whittaker aka Tampa Red moved to Chicago in the 1920's. Known for his bottleneck style of playing, I had none of his work in my collection. The first group is a folder of tracks listed as Tampa Red-11-19. I could not locate Tampa Red-01-10.
Album: Tampa Red-11-19 Tampa Red

Tasty stuff
.
I also found this track to add to the list...
What do you do
if you are a bootlegger in Chicago when the prohibition ended? You become a blues singer, at least you would if you were Kokomo Arnold, another of the pre-electric Chicago Blues artists. In four years from 1934 to 1938, he would record 88 sides. He has a fairly hard edged style that I find pretty appealing. I was unaware of him until reading the excerpt from
Timeisonourside.com .
Now that I know about him I will be looking for more of his music. Thankfully,
Archive.org
can give us a few samples.
We close out
this week with Sonny Boy Williamson. His is an interesting story. He was born in 1914 near Jackson, Tennessee. In his teens, he traveled with fellow early bluesmen Yank Rachell and Sleepy John Estes. They performed in Tennessee and Arkansas before he settled in Chicago in 1938. He played the harmonica and was known as "the father of modern blues harp" for his pioneering style of harmonica playing. Starting in 1937 he began recording tracks that included such blues classics as "Good Morning Little Schoolgirl", "Hoodoo Blues", ans "Shake The Boogie". He gained great popularity and even had someone in the Mississippi Delta area who began to perform under his name, Alex "Rice" Miller. I will let
Wikipedia
tell that story:
He was popular enough that by the 1940s, another blues harp player, Aleck/Alex "Rice" Miller, from Mississippi, began also using the name Sonny Boy Williamson. John Lee is said to have objected to this, though no legal action took place, possibly due to the fact that Miller did not release any records during Williamson's lifetime, and that Williamson played mainly around the Chicago area, while Miller seldom ventured beyond the Mississippi Delta region until after Williamson's death. In 1942, John Lee allegedly confronted Miller, but according to Miller's friend and guitarist Robert Lockwood, "Big Sonny Boy [Miller] chased Little Sonny Boy [Williamson] away from there. He couldn't play with Rice. Rice Miller could play Sonny Boy's stuff better than he could play it!"[2]
The whole thing
could have come to a head at some point. But sadly, Sonny Boy Williamson I was killed in street robbery that occurred as he was walking home from a performance at the Plantation Club. It was venue that was only a block and a half away from his home. Sonny Boy Williams II would prove to be a talented bluesman as well who led a long career into the late 1960's. But it is Williams I that makes our list this week. Again due to its age, Archive.Org is generous with the tracks available. The first folder is:
Album: Sonny Boy Williamson-01-10 Sonny Boy Williamson I

Album: Sonny Boy Williamson-11-20 Sonny Boy Williamson I

Album: Sonny Boy Williamson-21-26 Sonny Boy Williamson I

Thanks for joining us
for this weeks Old Highway Notes. Join us next week as we reach the thrilling conclusion to our
identification incident
at the
Mexico/US border
as we try to get back onto old
Highway 101
. In two weeks we will be back in
Miami
on
Interstate 95
. And in just three more weeks we will be back to continue digging into some of the Chicago Blues pioneers before electric instruments would change everything. Until we meet again, keep a tiger in your tank and watch out for that Texaco star.
If you like what you have read here I'd like to ask you a favor. If you purchase any item on Amazon after you link to them in the little Amazon search window below, I will get a little something from them. It doesn't cost you any extra and I cannot see what you have purchased.
With your help, I can keep the show on the road for you.
Thanks!
To read more Old Highway Notes, choose an off ramp and click on the highway sign: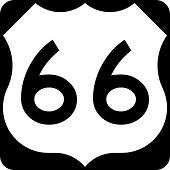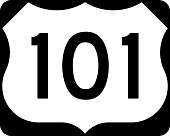 If you appreciate this blog and would like to drop a little something in my guitar case, you can donate on PayPal:
Its not a highway without gift shops. Visit ours: